First of all, don't waste your money on a silicate test kit. Diatoms are the algae that need higher levels of silicates. What you have looks like cyanobacteria.
Here are some microscope shots i got from my tank a while back.
This first one is epiphytic diatoms. They are the small brownish cells attached to the edge of this Caulerpa. This is more likely to form brown patches on the sand/glass/anything (doesn't really form stringy strands)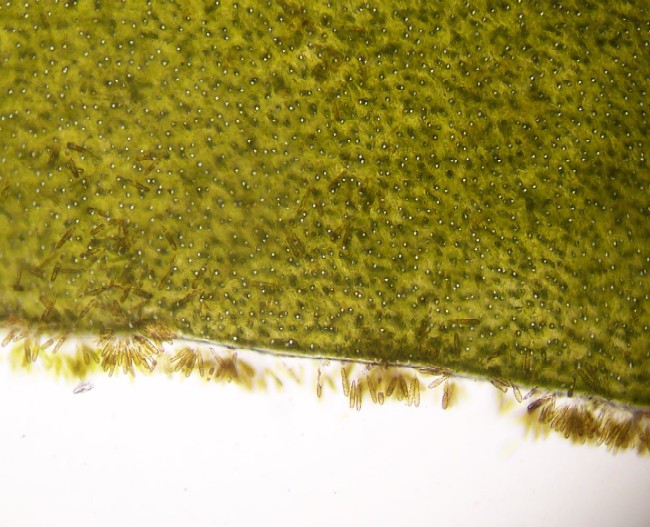 This one is a red cyanobacteria (they can also be green in the aquarium). As you can see, they form long strands. This is what you appear to have in your aquarium.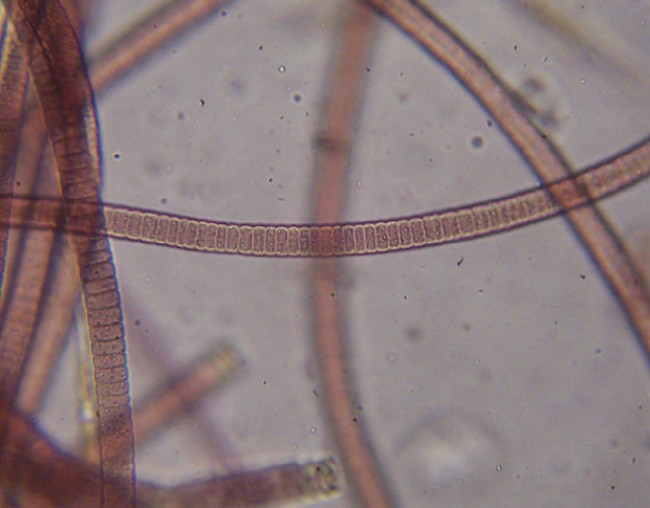 Personally, I wouldn't worry about it unless it is harming any corals. IME, cyanobacteria seems to be temperature sensitive (I recently had a bloom after i removed a heater from my tank. The temp went from 82 to 73). I have also heard people screwing with the alkalinity. Some say it a sign of poor water movement.
My advice, don't sweat it and try to enjoy it a bit. Look cyanobacteria up on wikipedia... it's actually a pretty cool thing to see first hand, IMO of course