Peppermint shrimp (
Lysmata wurdemanni
) and similar species often, but not always, consume
Aiptasia
, although they seem to prefer other foods. They also prey on small crustaceans, like copepods and amphipods, in the rock and sand. Sometimes, they are general polyp (coelenterate) predators. In this case,
polyps
refers to a group of animals that includes corals, anemones, and various other organisms for which we pay money.
Sometimes camel shrimp (
Rhynchocinetes durbanensis
) are sold as peppermint shrimp, so be careful! In general, many or most of the shrimp sold as peppermint shrimp are not
L wurdemanni
, but some will eat
Aiptasia
.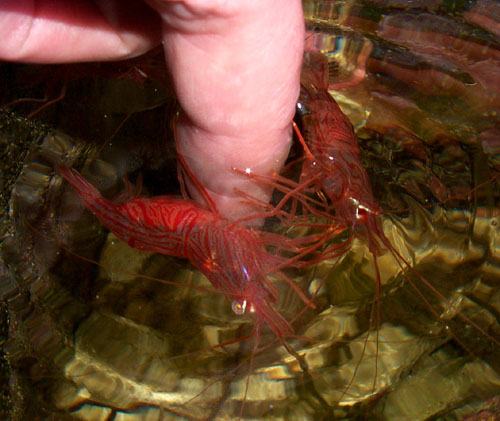 Picture courtesy of Guy Comstock
Reference:
How to Raise & Train Your Peppermint Shrimp, April Kirkendoll, Lysmata Publishing, August, 2001.