I've had this fish for about 5 days. I came in and check on the fish for about two weeks before I bought it (I don't have a QT). It looked fine so I finally bought it. While the store owner was taking it out of the tank into those little plastic holding tank, it jumped out and landed on the table it was sitting on. He quickly put the fish back in and I left. The next day its right eye got swollen and I attributed it to the fall (pop eye?). It got better about 2 days later. As the eye was healing the other eye started getting cloudy and a bit swollen.
I'm worried because of the delayed reaction. If this is pop eye again why did it take 3 days to kick in? I hope it's not something more serious as this guy is a PITA to net. I have some pics that aren't the greatest but I hope it gives you an idea. Thanks.
This is the first eye that was swollen and a bit cloudy but has now somewhat healed.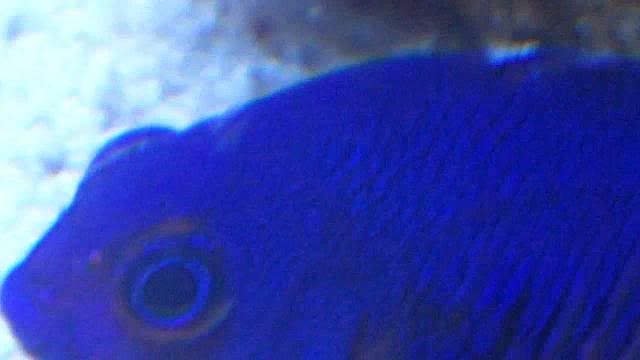 This is the now cloudy and somewhat swollen eye.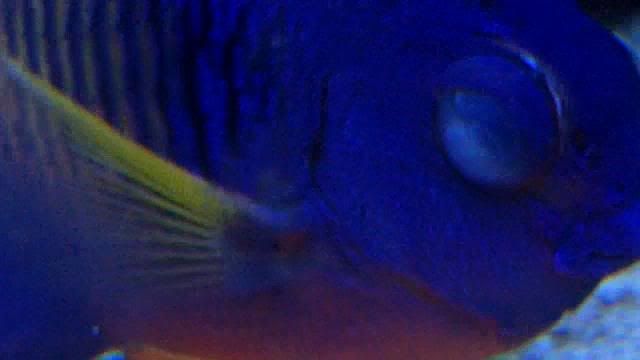 It still eats all day long but is a bit shy.