In Today's video we take a look at Bashsea smart series sumps which are available at Premium Aquatics.
Smart Series Sump:
https://goo.gl/YcprQE
You don't want to miss out on these excellent craftsmanship. The Smart Series will have you leaving your cabinet doors open to show it off. Bashsea spares no expense and cuts no corners when it comes to their sumps.
Visit Premium Aquatics:
https://premiumaquatics.com
https://www.youtube.com/watch?v=n5PlRbmLm7w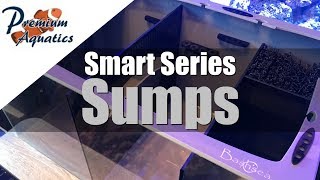 For a chance to win:
1. Watch video and hit Thumbs up
2. Subscribe if you haven't already to our channel
3. Post a comment on our YouTube video page