Well I've had a bummer of a year since March.
Total tank crash, in which I lost all of my SPS and LPS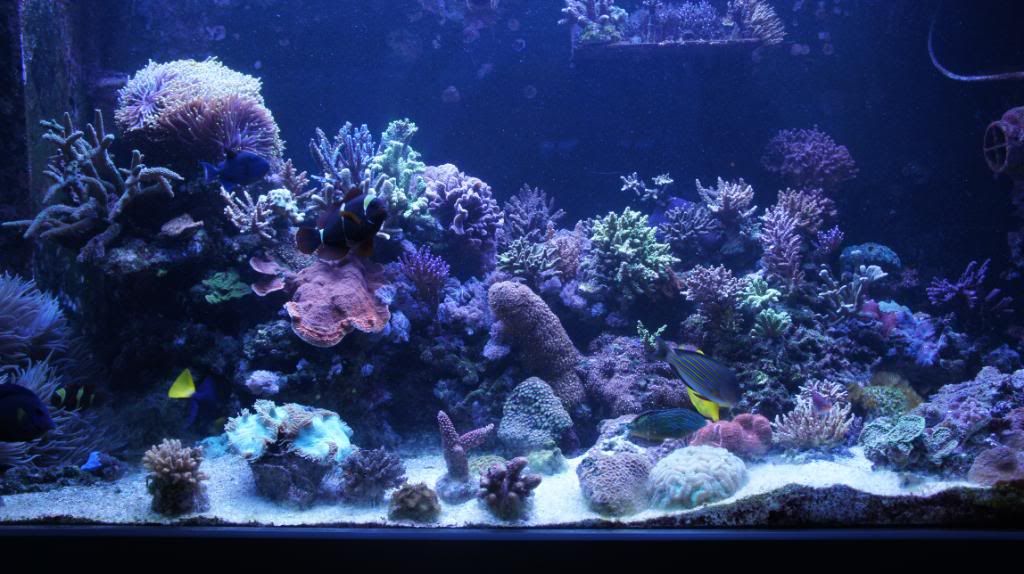 Funnily though during the tank crash I had a pair of Cinammon Clowns and Anthias spawning. My Malu nem became huge.

Anyway, I was so close to pulling the plug.
The old system was a Fit Filtration 60X30X24 ( 800L ) light by an ATI Sunpower Dimmable 8X54W T5 unit. Amazing light unit and I saw great SPS growth under it. I am going to be sorry to see the unit go....but it isn't big enough for my upgrade.
So, what's my upgrade. I'm going 66X36x24. I am really looking forward to having the 36'' front to back.

Now my lighting. I still wish to keep SPS. How do I light this tank...well I'm thinking 2 Kessil A350W's with one or 2 Kessil A150's as supplementary lighting.
My scape will consist of 2 bommies. One A350W over each.
My question is probably on your opinion on the Kessils?
Will they sustain a decent SPS growth?
I like the look of the Radions....I'm not prepared to pay £2000 for 3 lights though.
Do you have any other suggestions on lighting...I really want to try LED's this time around.