Here's a video. You can barely see him flicking his lower fin around in it, but sometimes it will flinch for a second or so:
http://www.youtube.com/watch?v=jlKdBHFE81I
A pic of the lymphocystis. This is the same side that he scratches against the rock occasionally.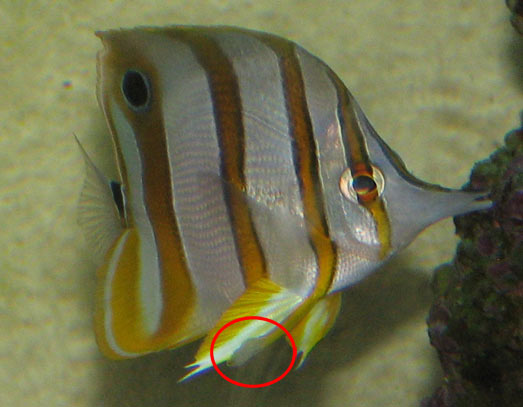 And here's one of the strange area on his side. It usually doesn't look that "flakey." It's more like a slightly worn or infected looking area, similar to his lower fin. He regularly has issues with both that area and his fin. Could it be flukes?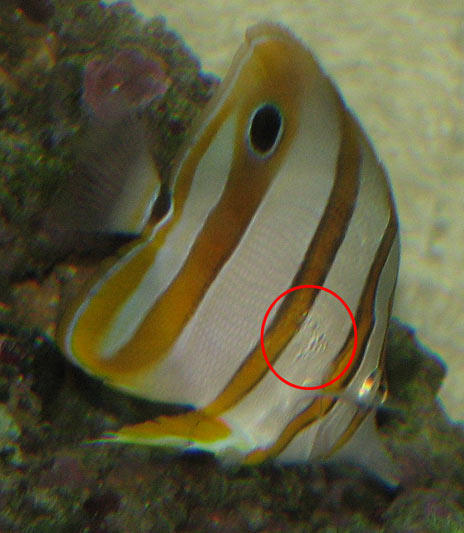 He does appear to be breathing heavy, although it slows sometimes.
Water quality:
Ammonia: 0
Nitrites: 0
Nitrates: 0
pH: 8.2-8.3
SG: 1.021
Alk: 8dKH
Calcium: 400
It's a 55g (48x12x18). With two ocellaris clowns and this copperband.