These are pictures of the first built Xtreme T5 fixture sample after the extrusion was done. The production models will be cleaned up a bit and come with handing hardware and mounting legs. They should be available around Christmas.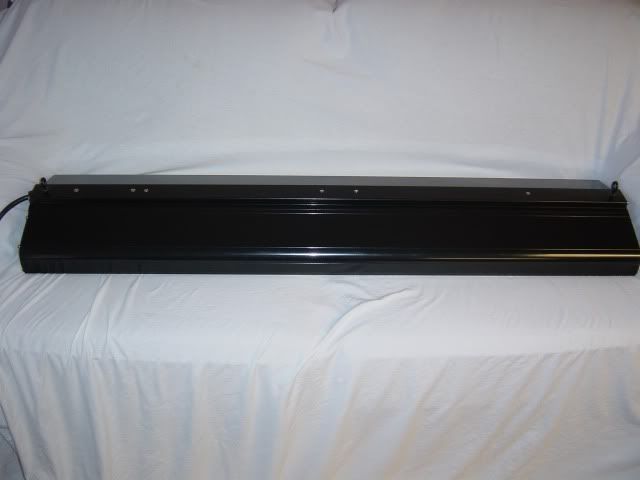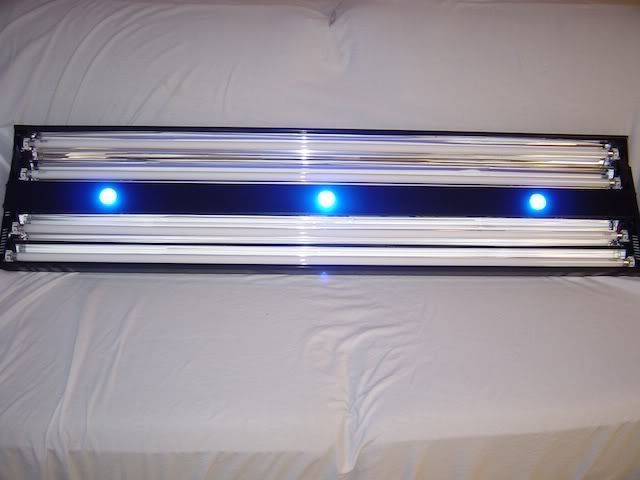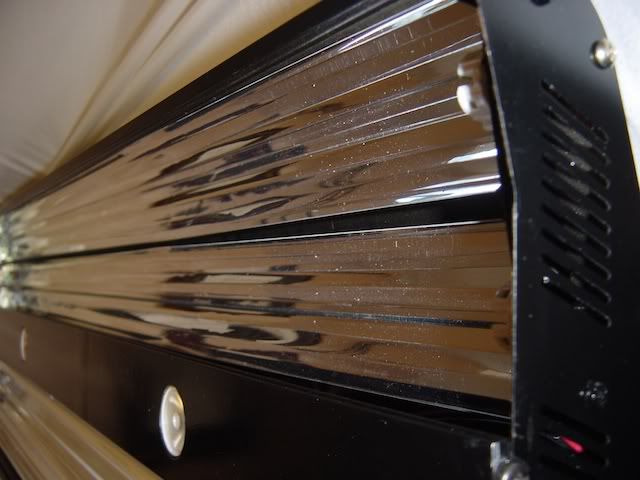 Available in 24", 36" and 48". 72" model coming later.

Individual parabolic reflectors for each lamp.

"V" shaped design allows for more light directed into the aquarium vs flat designs that bleed light out through the viewing glass. 30% more light in the aquarium compared to Flat or straight T5 fixture designs.

Independent switches for every two T5 lamps and independent switch for LED's.

One single cable attached to fixture with a 3 way splice at the end of the cable which allows user to place timers on every two T5 lamps and on the LED's which allows the customer to control when a certain amount of light comes on or off.

Individual spaced Ultra blue high powered LED's for added florescent or moonlight glow.

Comes with hanging chain kit and mounting brackets for easy placement above the aquarium.

Clear acrylic lens over T5 lamps to protect from saltwater spray.